Project Overview
Celsius began working with Ditto in late 2019, building a strong brand position in the crypto industry. By late 2020, the company had more than doubled its crypto holdings, with a confirmed $3.3 billion under management. In response, Ditto was enlisted to establish a larger presence for Celsius in mainstream consumer and business media, reach a broader audience of potential customers and investors, and elevate CEO Alex Mashinsky as a thought leader outside the crypto industry.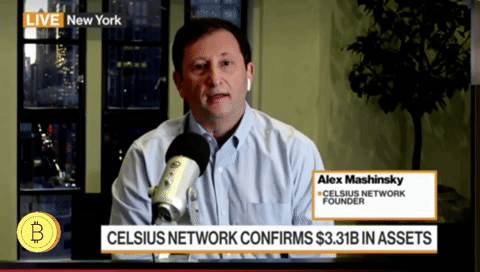 About Celsius
Celsius Network is a community-focused crypto lending platform that offers a more rewarding alternative to traditional banking options with higher yields on crypto holdings. As of 2021, Celsius customers can earn up to 17% yield on their crypto, and borrow cash against their crypto at low rates. Built on the belief that financial services should only do what is in the best interests of the depositor community, Celsius has helped hundreds of thousands of people worldwide on the path towards financial independence.
Challenge
Celsius is a well-known brand in the crypto community, but crypto lending is still fairly niche when compared to traditional, bank-offered investment and loan products. Diving into the nuances of Celsius' business could be too "in the weeds" for mainstream reporters, and many needed more convincing or more education on the viability of crypto lending.
Celsius also faced a credibility problem. Unlike many competitors in the crypto space, Celsius wasn't backed by any blue chip investors, and they couldn't tout any massive valuations by Wall Street analysts. The challenge was to educate and persuade the media on the viability of Celsius' crypto lending model, raise consumer awareness of Celsius' business by showcasing impressive customer successes, and elevate the conversation around Celsius to appeal to a larger and more affluent class of investors.
Our Approach
It was critical to educate the media and the investing public on Celsius' business and value proposition without leaning too heavily on arcane crypto terminology. As the first step, we developed a comprehensive messaging, that would reframe how we talked about Celsius publicly - elevating the conversation from the pure crypto realm by putting ourselves in the same category as some of the most well-known names in fintech, institutional finance, and consumer banking.
The next step was to deliver the new messaging to the new audiences. To achieve that, we established a media relations strategy to convert skeptical reporters and educate new reporters about Celsius by giving them exactly what they were looking for: strong value proposition, hard financial data, and expert commentary from Alex Mashinsky, the CEO of Celsius. We also enlisted the support of well-known Wall Street investors and Celsius customers to support our efforts with real-life stories.
To help Celsius grow a broader awareness of the platform in mainstream consumer segments, Ditto has secured two partnerships with top influencers: CryptoWendyO and The Wolf of Bitcoin. Ditto planned each campaign's layout and worked directly with influencers on content creation for their Twitter, TikTok and Youtube channels. Each influencer was provided with special referral codes for giveaways to promote the Celsius app to their loyal audience, help them to set up an account, and convert them into Celsius' users.
Finally, to amplify the new messaging further and support media relations activities, Ditto rolled out an ambitious editorial calendar to drive thought leadership through earned op-ed articles and Celsius' owned content channels.
35%
in tier one media outlets
88,000+
unique Twitter impressions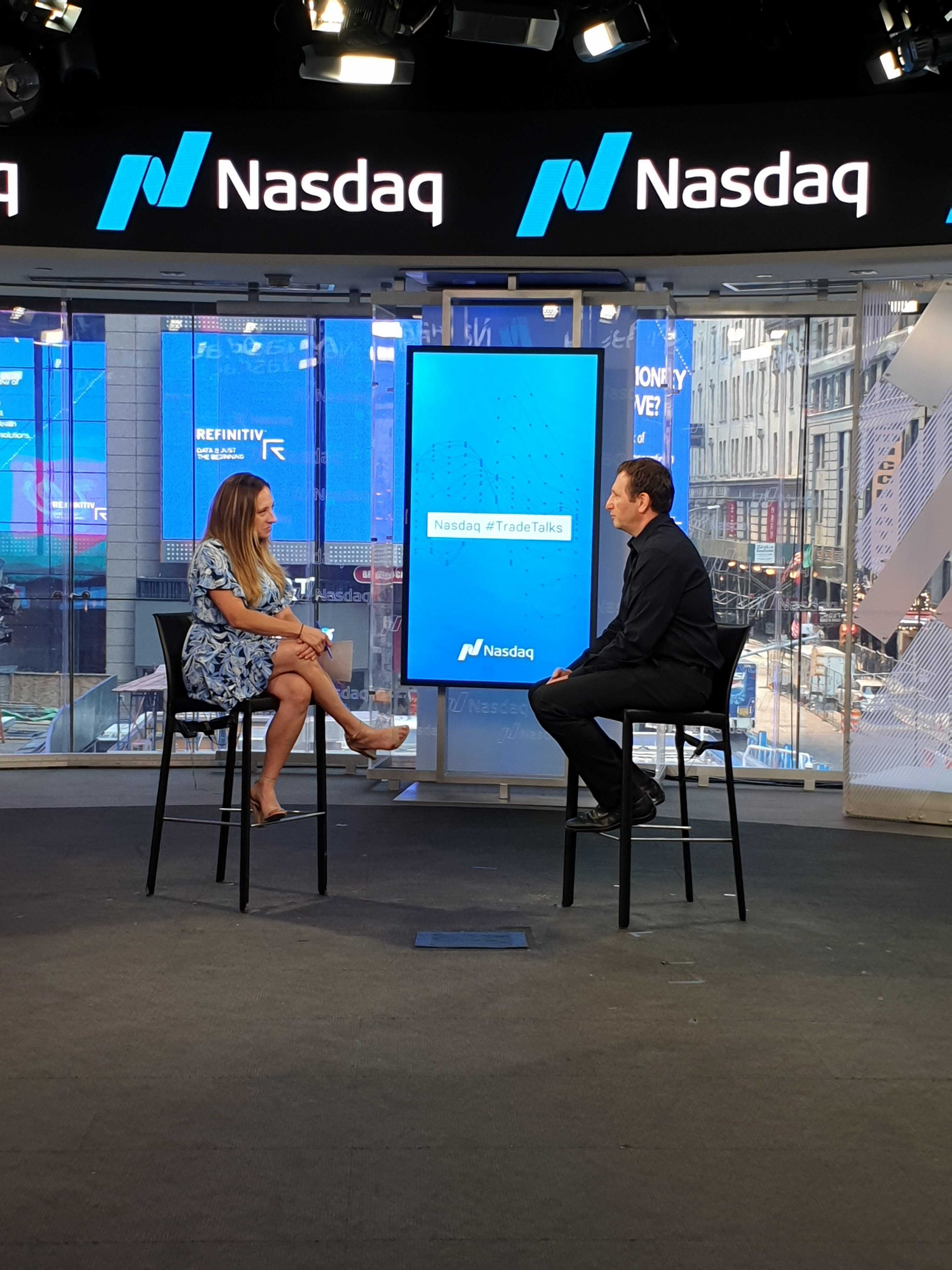 Results
This educational outreach resulted in an opportunity to address the entire CNBC editorial staff in a "Crypto 101" seminar, and led to featured commentary in outlets including the Wall Street Journal (x2), Forbes (x12) and Business Insider (x2), CNN (x2), Entrepreneur  Aggressively reaching out to broadcast producers also led to a number of nationally-televised interviews including Bloomberg TV (x2), Yahoo Finance TV, and Cheddar TV.
Editorials by Celsius experts were included in business outlets including Marketwatch, Business Insider,  NASDAQ, and Benzinga. Furthermore, Ditto created regular, high-quality contributions to Alex Mashinsky's personal blog, which soon became one of the top sources for crypto content on Medium.
By building relationships with various influencers with significant social media followings, Celsius can gain access to their audiences and grow its user base. CryptoWendyO and The Wolf of Bitcoin positioned Celsius as a trustworthy, game-changing app that is working in the users best interests. The highest impressions on our campaign posts came from Twitter with 88,000+ unique impressions.The average unique users engagement was totaled at 13812.33 with the best engagement gathering over 35,500 unique users.

Over a five-month period between December 2020, when we activated a new strategy, to May 2021, Ditto was able to secure 74 pieces of coverage in total, with a focus on high-level business and finance stories. 35% of those were in tier one media outlets. Ditto was able to secure 9 national broadcast interviews, wrote and secured 5 bylined editorials in the business press, and delivered 6 articles for the company's owned channels.
Get in Touch
Drop us a line using the form or call one of our specialists to find out exactly what we can do to promote your online presence or elevate your brand to new heights.