Project Overview
Anchorage is the most advanced financial infrastructure for institutional investors, serving leading funds such as a16z Crypto, Blockchain Capital, Polychain, and Paradigm. Anchorage is a company backed by Visa and Andreesen Horowitz. Anchorage reached out to Ditto in 2019 looking to boost the awareness of their company. Before working with Ditto, Anchorage lacked visibility in the media since it was a new company that few reporters were familiar with and also operated in the once opaque space of crypto custody. The Ditto team's challenge was to educate reporters on Anchorage's proprietary technology and to raise the overall awareness of the company and its co-founders, and the growing importance of custody in the crypto space.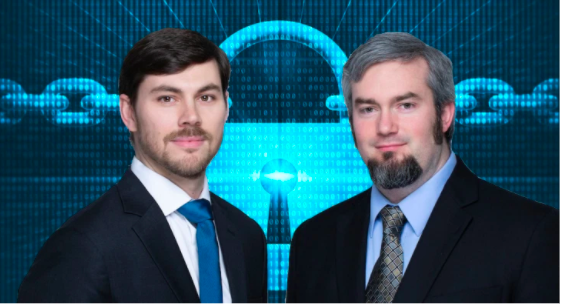 Approach
Ditto began their work on Anchorage by creating a messaging strategy and establishing rapport with reporters. They aimed to differentiate the company from its competitors as an institutional custodian that offered the most advanced technology in the space. 
The team worked hard to continually build Anchorage's reputation. This meant leveraging current news into even bigger stories and conducting proactive outreach to maintain a steady stream of Anchorage coverage. Ditto achieved success through guiding and delivering on a rebrand, appropriately shifted focus from tier-1 outlets to crypto outlets for specific announcements and news, and by establishing strong connections with mainstream and crypto media for major announcements including: the OCC approval of Anchorage Digital Bank, Series B funding, the Libra Association and more.  

With clear messaging and building reporter relationships, Ditto shifted Anchorage from an unknown start-up to one of the most well-known and respected crypto companies in the space.
8,000
Twitter follower increase

Results
In the span of 2 years, Anchorage was featured in 142 pieces of coverage, with 83 of them being tier-1 hits. Highlights included broadcast coverage in Fox Business, Bloomberg TV, and CNBC Squawk. Additionally, the team secured coverage in notable mainstream publications such as The New York Times, CNN, Forbes, The Wall Street Journal, and Yahoo Finance among other high-profile business, tech, and finance outlets. Ditto was also able to break through in the crypto trade and podcast space with coverage in: The Pomp Podcast, Charlie Shrem's Untold Stories, and the Finance Magnates Podcast.
Ditto was able to increase the brand's overall awareness through mainstream coverage that led to $57M in total funding. Through the OCC announcement alone, the company's Twitter gained 8,000 followers.
Get in Touch
Drop us a line using the form or call one of our specialists to find out exactly what we can do to promote your online presence or elevate your brand to new heights.