Project Overview
Web3 companies of all shapes and sizes trust Ditto to not only know their space and audiences, but produce quality work time after time. Having been working with crypto projects since 2017, Ditto has a deep knowledge and understanding of NFTs, including relationships with reporters, podcast and broadcast producers and more. Ditto leveraged this experience into quality work across the board. Four examples of companies with a focus on Web3 include: thirdweb, a developer tool provider allowing the easy building of Web3 apps, NFTs, marketplaces, DAOs and more that needed help with a funding announcement MakersPlace, the premier NFT marketplace for rare, authentic and curated digital art that needed week to week drop coverage and more InfiniGods, a fun, and free-to-play Web3 gaming universe founded by former DGN and Facebook executives that needed help with its launch Unstoppable Domains, the #1 provider of NFT domains that required Ditto's full capabilities. Each company, at different stages of their respective journeys, needed Ditto to increase awareness and visibility. Each needed a cohesive voice and continuous attention in the media, whether in print, on social media or broadcast, as well as through well written published content. The Ditto team's challenge was to set these NFT companies apart from a crowded field.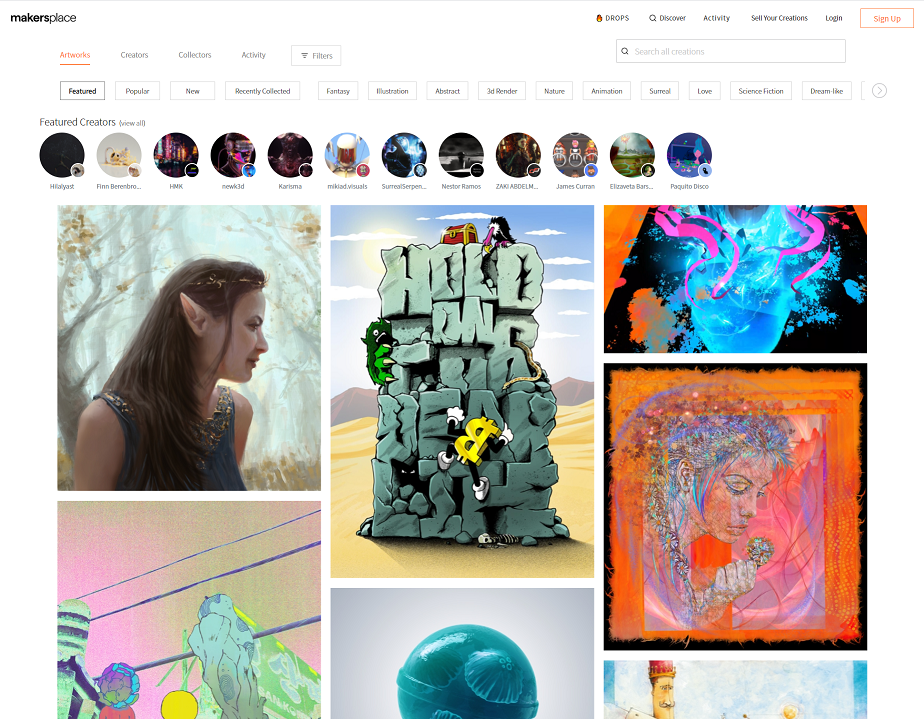 Approach
Ditto worked with each company by developing a comprehensive strategy complete with deep messaging, content and social and digital guidance. When applicable, Ditto led the charge on media relations to elevate each company's presence and line of sight in the NFT world.
Ditto leveraged news trends and developed storylines to secure coverage in top media outlets, submitted and won awards in outlets like Fast Company and Fortune, attended and staffed major events like SXSW and Consensus and more to continuously put these companies at the forefront of the industry.
Each company can now boast significant pieces of coverage and widespread awareness in NFT, top tier and mainstream outlets thanks to Ditto's extensive knowledge of the space in addition to its relentless PR approach.
Result
Unstoppable Domains

The largest producer and seller of NFT domain names, Unstoppable Domains sought to make a name for itself while competitors like Ethereum Name Service dominated headlines. Unstoppable and its chief spokespeople, CEO Matthew Gould and Channel Chief Sandy Carter, have since been in mainstream outlets such as The New York Times, Fast Company, TechCrunch and VentureBeat and been on broadcast television with CNBC at SXSW. Ditto also secured Unstoppable Domains significant coverage during its most recent funding round, which included it being valued at $1 billion.
The New York Times: The New Get-Rich-Faster Job in Silicon Valley: Crypto Start-Ups
Fast Company: 5 surprising ways NFTs could transcend the hype and become seriously useful
American Banker: NFTs, rewards, buy now/pay later: Front lines of payments in 2022
VentureBeat: Unstoppable Domains launches $10M Women of web3 initiative
Maria Gracia Santillana Linares, Forbes - Registrar Unstoppable Domains Raises $65 Million To Make Website Domains Into NFTs
Taylor Locke, Fortune - Unstoppable Domains notches $1 billion valuation as investors bet on NFT-based digital identities
Manish Singh, TechCrunch- Web3 digital identity startup Unstoppable Domains raises funds at 1$ billion valuation
Get in Touch
Drop us a line using the form or call one of our specialists to find out exactly what we can do to promote your online presence or elevate your brand to new heights.