Project Overview
Credible.com, an online, multi-lender marketplace for borrowing and refinancing student loans. Credible was founded in 2012 just as an industry of online lenders emerged to help student loan borrowers manage their debt. While Credible initially only offered student loan refinancing, it later introduced a service for borrowing in-school student loans. Credible began working with Ditto in September 2015, having little brand awareness in the media. They struggled to differentiate from lenders like CommonBond and SoFi, as well as from lead-gen platforms. Credible wanted to be cited in any story reporters wrote about refinancing student loans.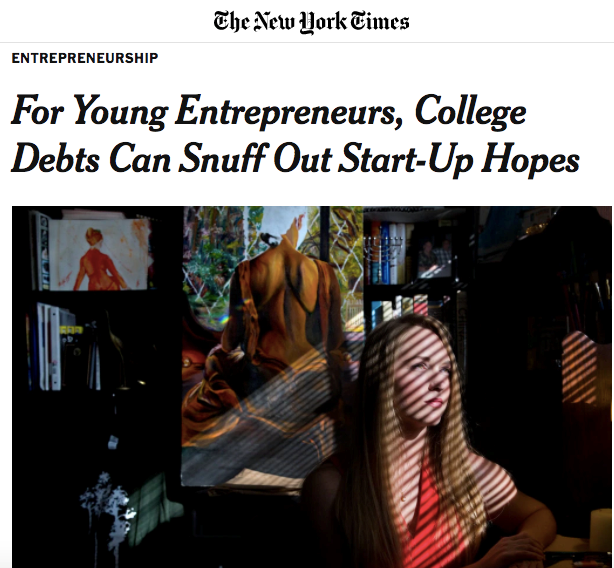 Approach
Ditto focused on educating reporters on the importance of choice in their student loan financing. Credible provided lenders with the ability to choose what was best for them. Once Ditto had substantially increased reporters' awareness of Credible and established CEO Stephen Dash as an expert on student debt, the focus shifted to pursuing more in-depth, feature coverage on Credible.

Credible's marketing team began publishing reports on their blog, called Credible Insights, which used the company's data, as well as external data, to draw different conclusions about the student loan crisis. The Ditto team also proactively pitched Dash's insights in anticipation of recurring news cycles, such as tax and graduation seasons.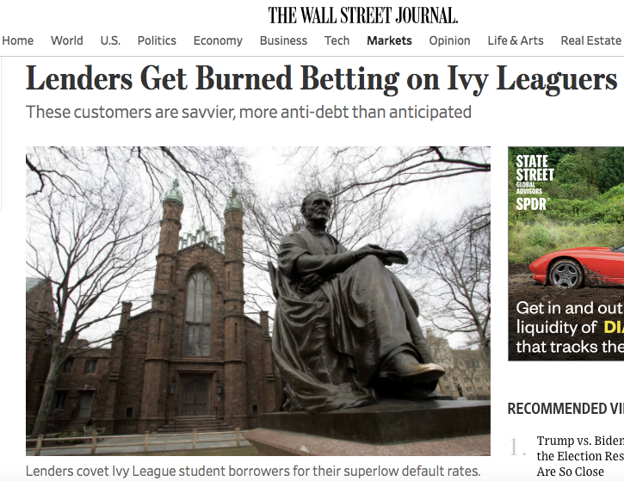 Result
Within months, Credible went to receiving very little press coverage to being regularly featured in top-tier publications, including the New York Times, Wall Street Journal, Forbes, Fortune, Time Money, CNBC.com, USA Today, Washington Post and U.S. News & World Report. In January 2017, reporter Josh Wasik mentioned Credible and its biggest competitor, SoFi, as two resources to refinance loans in a story about student debt — signifying that Credible had become a household name, surpassing their expectations.
Explore More
Flatiron School
Messaging
Flatiron School is a premiere coding bootcamp, recently acquired by WeWork.
See Case Study
Student Loan Hero
Media Relations
Student Loan Hero is an online platform for managing student debt headquartered in Austin, TX.
See Case Study
SIGFIG
Advisory
SigFig is a financial technology startup dedicated to making high-quality investment advice accessible to investors of all wealth levels through providing software-as-a-service to individual investors and traditional financial institutions.
See Case Study
Get in Touch
Drop us a line using the form or call one of our specialists to find out exactly what we can do to promote your online presence or elevate your brand to new heights.