Project Overview
SigFig is a financial technology startup dedicated to making high-quality investment advice accessible to investors of all wealth levels through providing software-as-a-service to individual investors and traditional financial institutions. The company needed to build media awareness around two key product launches: CoPilot, a robo-advisor service, and Atlas, a customer engagement platform for retail banks, as well as, execute proactive media relations campaigns and milestone announcements such as fundraising and new hires.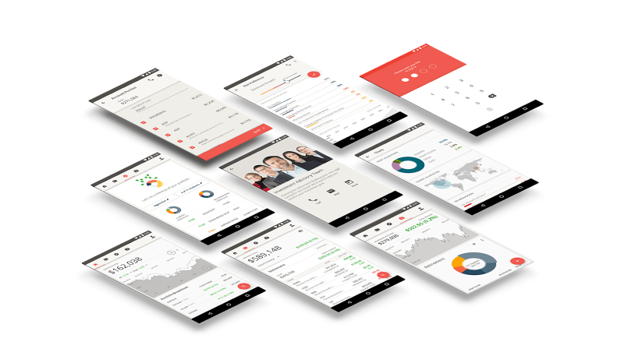 Approach
Ditto was challenged to create comprehensive communications strategies for several of SigFig's cornerstone product announcements in order to generate media coverage and extend awareness. Ditto was also tasked with developing messaging and story narratives that would convey the products' value to prospective customers.
For CoPilot, the first of the two announcements, Ditto worked closely with SigFig and inaugural client, Citizens Bank Wealth Management, to build a media strategy and messaging platform that clearly explained the product's unique offering and how Citizens would deploy SigFig's technology. Ditto focused on mainstream and trade reporters who covered the nuances of financial institutions working with fintech companies.
For Atlas, Ditto pivoted its focus to trade media after getting feedback from top-tier reporters that they needed a client use-case in order to tell a complete story. Meanwhile, Ditto worked with select trade reporters capable of telling the larger industry story behind the platform, and whose audiences overlap with SigFig's target clientele.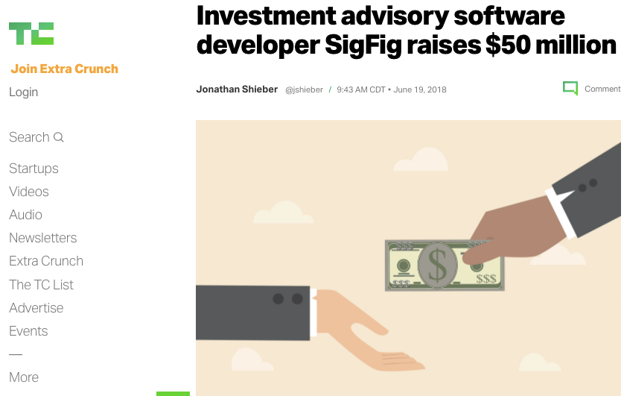 Result
For CoPilot, Ditto secured 10 pieces of coverage across top-tier, trade, and local media. Highlights included features in American Banker, Barron's, CNBC.com, InvestmentNews, San Francisco Business Times, and WealthManagement. 
For Atlas, Ditto secured 11 pieces of coverage in key trades, including long form features in industry-leading publications like American Banker, Investment News, and ThinkAdvisor, and newer fintech publications like Bank Innovation, Finovate, and IBS Intelligence.
Over the course of the partnership, additional coverage was procured in The New York Times, TechCrunch, Forbes, and Reuters. SigFig has praised Ditto's ability to not only generate coverage, but work closely with SigFig's executive team and develop a broader narrative around SigFig and its vision for the financial services industry.
Explore More
Empower
Advisory
Empower is an AI-powered financial assistant offering competitive digital banking services in the U.S.
See Case Study
SFOX
Messaging
SFOX is a cryptocurrency prime dealer for large-scale investors, such as funds, family offices, and high-net-worth individuals.
See Case Study

Engineer.ai
Advisory
Engineer.ai initially approached Ditto to help announce their Series A funding. After, the company wanted to leverage that momentum to further build brand awareness and promote their CEO as a thought leader in the artificial intelligence space.
See Case Study
Get in Touch
Drop us a line using the form or call one of our specialists to find out exactly what we can do to promote your online presence or elevate your brand to new heights.