Project Overview
ISDI Digital University is an in-person and online graduate school program in Silicon Valley focused on the digital transformation of individuals and organizations. Founded and taught by some of the top tech and digital minds in the world, in just nine months, students receive a Master's of Internet Business – the only of its kind in the country. ISDI sought to create a year-long campaign to announce its launch. The company approached Ditto for help with messaging, positioning, and thought leadership for their executives in the education space.
Approach
ISDI was entering the alternative education space, which was saturated. At the time, for-profit organizations were at the peak of poor reputation. Ditto was tasked with proving the value of obtaining a degree from ISDI, a school with zero brand awareness in the U.S.
Team Ditto created a multi-pronged approach ahead of ISDI's Bay Area launch including messaging and positioning development, content creation, launch events, media relations and social strategy.
The team worked closely to develop key messages and write bi-monthly op-eds that would be published in Forbes as well as the ISDI Medium channel.
Each contributed article was then socialized to create maximum impact. The team executed a plan that targeted both local Bay Area media in addition to national outlets all the while offering-up ISDI executives as experts to discuss the company and the state of education at large. Team Ditto worked closely with ISDI on a launch event in Silicon Valley in addition to an event -- ISDI Talks -- that was filmed and broadcast live.
"In a space where it's hard to tell hype from substance, Ditto is reliably helpful in figuring out the difference."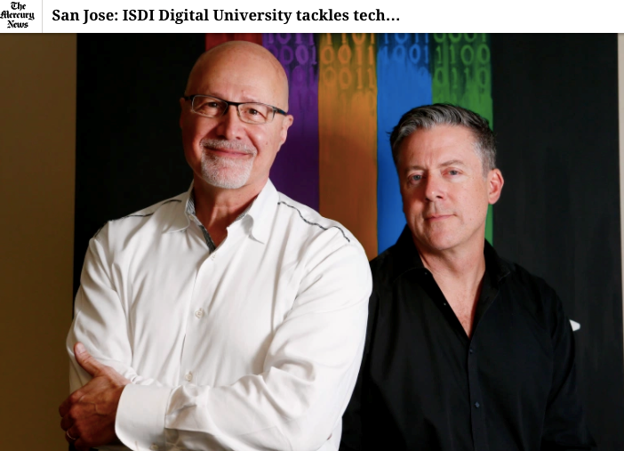 Result
In 2017 ISDI's initiatives and Ditto's outreach resulted in both trade and mainstream coverage through executive positioning of ISDI's leadership around topics such as the digital transformation, professional future-proofing, the tech skills gap, and the future of work. Ditto continues to deliver interviews with top-tier outlets and strengthening relationships between key industry reporters and the ISDI founders.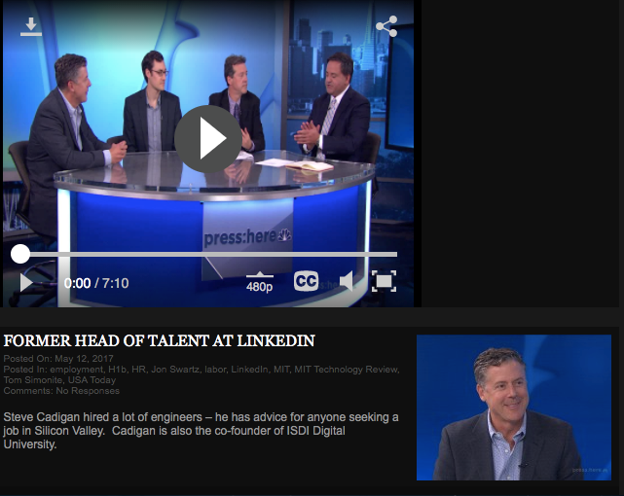 Explore More
Flatiron School
Messaging
Flatiron School is a premiere coding bootcamp, recently acquired by WeWork.
See Case Study

Move This World
Messaging
Move This World (MTW) had to quickly pivot during COVID-19 to support teachers and students by leveraging the company's edtech platform to disseminate its short, impactful lesson videos and a rich library of resources for educators and families.
See Case Study
Labster
Messaging
Labster is an award-winning producer of virtual laboratory simulations designed to stimulate students' natural curiosity and highlight the connection between science and the real world.
See Case Study
Get in Touch
Drop us a line using the form or call one of our specialists to find out exactly what we can do to promote your online presence or elevate your brand to new heights.